Not all fishers are okay – and that's not okay.
Stay Afloat Australia is the national mental health pilot program for the Australian seafood industry, run by
Seafood Industry Australia (SIA) and is supported with funding from the Australian Government Department of Health's Mental Health Program. Mental Health is one of SIA's top priorities. 
This pilot program is being run in partnership with Women in Seafood Australasia (WISA), and extends the great work the Tasmanian Seafood Industry Council has undertaken with the Tasmanian Stay Afloat program. We are grateful to CEO Julian Harrington and his team for agreeing to share this branding. We remain committed to working together as we undertake various activities across the nation to increase the wellness of our seafood community.  
As part of the Federal Government's 2019 Budget, SIA was successful in seeking funding for an industry-specific mental health pilot program for commercial fishers, similar to that provided to land based farmers.
The program is being piloted in three industry-identified focus communities – Lakes Entrance, Victoria, Newcastle, New South Wales and Darwin, Northern Territory.
It has been designed to help break the stigma associated with poor mental health, connect industry with existing services and supports, and provide education to primary health networks regarding the seafood industry's operations and unique stressors.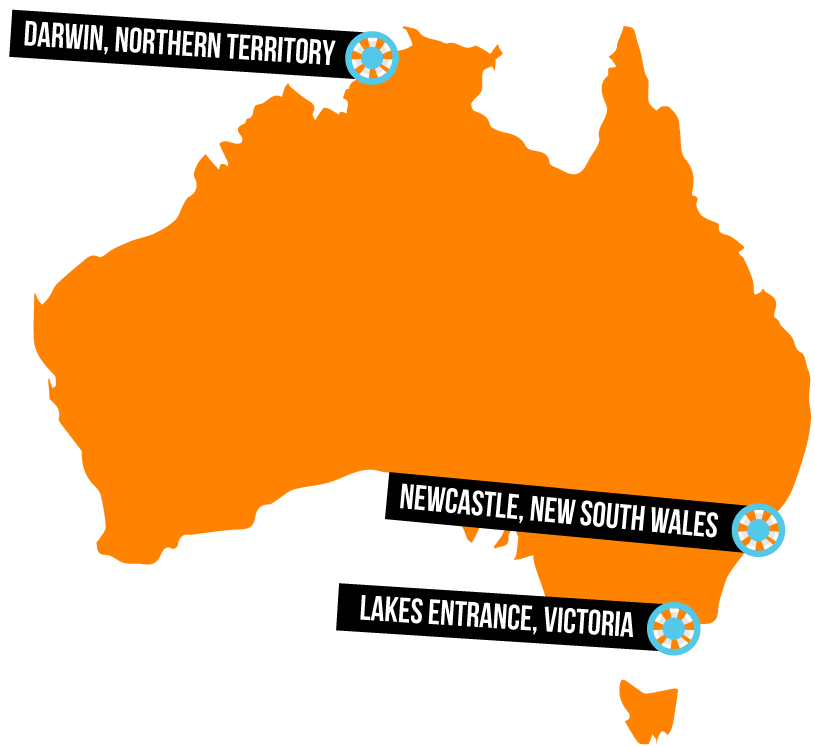 The program has a three-phased approach:
Three trusted industry advocates in each focus community will be identified to receive mental health first aid training and provided with resources to act as mental health support coordinators on the ground. These advocates will be engaged to discuss mental health and the unique challenges facing commercial fishers with industry, primary healthcare networks and community leaders.
Provide mental health first aid training to members of the national seafood community.
Facilitate a series of Community Resilience Grants to provide funding for events to be held where mental health information is available, or a speaker talks about their lived experience to industry participants.